indonesianlanguagetranslator.com
Website Localization and Era of Digital World
Today, the internet has taken over almost everything in human life. We can easily find trusted information about the recent news through online news portals. Besides, we can get non-stop entertainment services online. We do not even need to turn on our television for watching various shows. Almost all television media and corporations are now running the websites containing the same and even more special shows through the internet. Also, people can now use the internet to shop. The ease and comfort of online shopping sites or e-commerce sites have given buyers many advantages. In addition, we can also use the internet for showing up about our lives through social media. People are now literally moving to the internet world. The cyber world expands countless opportunities for people to meet, interact, develop a system, and set up a business online. Therefore, it is a big blunder to underestimate the power of websites. Companies must build high-quality websites and even make a professional website localization in order to win customers from different countries.
Corporations will be surprised on the beneficial impacts a website makes, once they do a good quality website localization. It will cause a massive impact on their marketing. When a company starts receiving attention through websites, they need to make it look professional. Besides, it should gain the international impressions. So, it is excellent to have one master website in English. However, to touch the netizens from various countries, the contents should be translated.
It is not that easy to create website localization that can really engage people's attentions. The websites need to be translated into a perfect portion. Some countries enjoy diverse ways of expressing marketing texts. Besides, some contents might not be suitable if translated directly without some improvements. Therefore, corporations do need to take advantage of an experienced service if it is a professional website localization.
For instance, a giant company of cosmetics will need to use the service to attract customers to use their products. Therefore, they will need to consult an experienced service to deal with the complex task of building a website with fitted contents. The tasks will need to use the expertizes of translators, writers, editors, and proofreaders. It looks simple, but it is actually a hard task to complete by those who are experienced.
Website localization is not merely a task of translating contents from the original websites. When companies are about to get a customer or client from targeted location, they do need to make the website contents related and close to the culture of the nation. Therefore, it is recommended that a company uses a service that is handled by the native. Alternately, a prominent company of website localization should be the one that has a native team. It acceptable fine if the website localization service is not based on the targeted nation as long as it has a solid team that can fulfill the localization task professionally.
The Benefits of Website Localization
Of so many marketing efforts that companies should make, website localization is one of the biggest options. This is so because it will require an extensive amount of cost. It needs much time and complex tasks as well. Therefore, it will be better to let the professionals handle the job. To outsource the website localization procedures will be a brilliant decision. The best results will be obtained as the task done professionally. Here are the benefits of website localization that corporations can get:
Better Profit
Websites localization means better marketing coverage. This will ultimately provide a more considerable profit. Companies can advertise their products in a more adequate way. The potential buyers will understand the contents better and eventually include the products to their wishlist. Most of the time, the official website of a product will not distribute the product directly. It informs the benefits of a product, so potential buyers will buy it later.
To be on Top in Search Engine
Online competition should be one of the marketing fields to win. By localizing their website into many languages, a corporation will win on the search engine. It is a significant case to be number one on the internet as people will only click the topmost websites.
Be Close to Customers
An excellent product is not always the one that can give excellent functions and effects for buyers. Sometimes, the best selling products are the one that is close to their culture. Therefore, by making the advertisement and website really close to a country's culture is a definitely a good idea.
Website localization is definitely an urgent marketing strategy to place in priority. And it is totally recommended to let the competent service to undertake the tasks.
/
0 Comments
/
by admin
https://indonesianlanguagetranslator.com/wp-content/uploads/2018/06/Website-Localization.jpg
470
1101
admin
http://indonesianlanguagetranslator.com/wp-content/uploads/2018/01/rsz_indonesianlanguagetranslator_beehappy.png
admin
2018-06-28 07:37:01
2018-06-30 01:13:38
Website Localization - Urgency and Benefit
Tips on Selecting the Best Document Translation and Legal Translation
Translation – The key success of all business is a good communications and capabilities to understand. Therefore, it is important to translate documents before dealing with a business contract or anything else with a nation of a different language. Besides, people who are dealing with foreign government procedural tasks should also deal with the essential document translation. Not only a good translation result on legal documents will give a better comfort and ease to pass some procedures, but also will it gives a better value. Translation of legal documents require experiences, mastery, and determination.
Therefore, it is necessary to let the professional translators deal with the document translation and legal translation. This is so because there are some strict rules and methods for handling the document translation. When it is only for a casual document or enjoyment files, translation does not need to be too formal, as long as the readers can get the meaning through the translation results. However, in document translation, each sentence should present the real meaning and language formality being expressed by the source text. Legal documents translation is even harder. It should never contain a small blunder because it will deal with bureaucracy and even legal procedures.
Here are Some Tips to Choose the Best Document Translation and Legal Translation
Prefer Native Translators
When it deals with document translation and legal translation, we need to work with the native speakers. It is a must that we use a native translator in order to provide the best results. Native translators will provide the advantage of being familiar with the local custom. They know the land and will use a better and more proper translation. When we choose a native speaker, we will be able to eliminate unintended nuances in a document text. A false translation can be eliminated well by the native speakers. However, we should be sure to select the professional native translators. To work with any native speakers will not be recommended. There are big differences between a fluent speaker and a professional translator. Even, the experiences of translators can be a good extra for their capabilities.
Experienced Means Expert
Legal documents often use similar terms and templates. Therefore, professional translators will work with it better. They might have worked with the same text for a couple of times. This makes a better guarantee that the results are reliable. It is not even easy to get a good translator that can write competently. We need to search a translator that has an excellent reputation if it is for document and legal translation.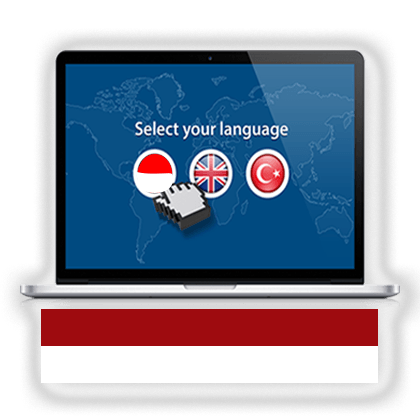 This relates to the relevant technical fields in which a translator is experienced. Different texts require different treatments of translation. Besides, the language styles and efficiencies will be different as well. Those who are experienced in engineering texts will find it hard to translate legal translation and document translation. Therefore, it is important that clients always prefer a company that works on the specialties that they look for.
Team Work does Better
If clients prefer to get a document with the best quality, it is necessary that they choose a translation company that works in a team. A lone professional is not always bad but when the deadline is tight, it is good to consult the legal translation and document translation to a team. This is so because a translation company with a solid team will do the translation neatly. One professional translator will do the jobs. Meanwhile, editing and proofreading teams will do the rest. That will simplify the task and complete it in a shorter period of time.
Should We choose Translators with the Higher Rate?
Well, there is no fixed rate among translators. However, when it is for quality, we should never choose the cheapest. The rate will usually depend on the length of the documents and the given deadline. If the rate is too low, clients should question the quality. However, there are actually chances to get a low rate with excellent translation quality if clients come to a perfect translation service.
Document translation and legal translation are basically common text to translate. However, both texts require perfections. Therefore, clients need to pick the best service in order to obtain translation results that are both correct and reliable. In conclusion, we have to choose native translator that can provide better results. Besides, we need to pick the experienced translators that have mastered the technical fields related to the documents. Also, we have to select translator service that works in team. And finally, we have to pick the one with the best rates for excellent qualities.
/
1 Comment
/
by admin
https://indonesianlanguagetranslator.com/wp-content/uploads/2015/02/tablet-843798_1920.jpg
1280
1920
admin
http://indonesianlanguagetranslator.com/wp-content/uploads/2018/01/rsz_indonesianlanguagetranslator_beehappy.png
admin
2014-12-29 18:45:24
2018-06-28 04:17:21
Translation - Tips on Selecting the Best Translator for Business Need