Indonesian Translation – Tips on Selecting the Best Service
Translation – The key success of all business is a good communications and capabilities to understand. Therefore, it is important to translate documents before dealing with a business contract or anything else with a nation of a different language. Besides, people who are dealing with foreign government procedural tasks should also deal with the essential documents needing Indonesian translation. Not only a good translation result on legal documents will give a better comfort and ease to pass some procedures, but also will it gives a better value. Translation of legal documents require experiences, mastery, and determination.
Therefore, it is necessary to let the professional translators deal with the document translation and legal translation. This is so because there are some strict rules and methods for handling the document translation. When it is only for a casual document or enjoyment files, translation does not need to be too formal, as long as the readers can get the meaning through the translation results. However, in treating documents needing Indonesian translation, each sentence should present the real meaning and language formality being expressed by the source text. Legal documents translation is even harder. It should never contain a small blunder because it will deal with bureaucracy and even legal procedures.
Here are Some Tips to Choose the Best Document Translation and Legal Translation
Prefer Native Translators
When it deals with document translation and Indonesian legal translation, we need to work with the native speakers. It is a must that we use a native translator in order to provide the best results. Native translators will provide the advantage of being familiar with the local custom. They know the land and will use a better and more proper translation. When we choose a native speaker, we will be able to eliminate unintended nuances in a document text. A false translation can be eliminated well by the native speakers. However, we should be sure to select the professional native translators. To work with any native speakers will not be recommended. There are big differences between a fluent speaker and a professional translator. Even, the experiences of translators can be a good extra for their capabilities.
Experienced Means Expert
Legal documents often use similar terms and templates. Therefore, professional translators will work with it better. They might have worked with the same text for a couple of times. This makes a better guarantee that the results are reliable. It is not even easy to get a good translator that can write competently. We need to search a translator that has an excellent reputation if it is for legal document requires Indonesian translation.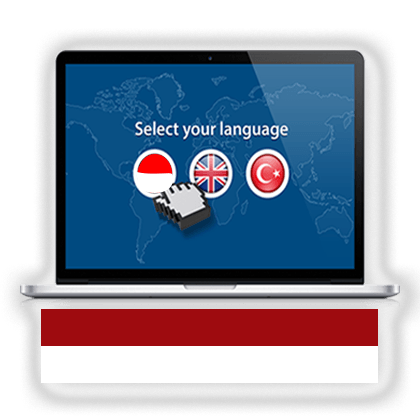 This relates to the relevant technical fields in which a translator is experienced. Different texts require different treatments of Indonesian translation. Besides, the language styles and efficiencies will be different as well. Those who are experienced in engineering texts will find it hard to translate legal translation and document translation. Therefore, it is important that clients always prefer a company that works on the specialties that they look for.
Team Work does Better
If clients prefer to get a document with the best quality, it is necessary that they choose a translation company that works in a team. A lone professional is not always bad but when the deadline is tight, it is good to consult the legal translation and document translation to a team. This is so because a translation company with a solid team will do the translation neatly. One professional translator will do the jobs. Meanwhile, editing and proofreading teams will do the rest. That will simplify the task and complete it in a shorter period of time.
Should We choose Translators with the Higher Rate?
Well, there is no fixed rate among translators. However, when it is for quality, we should never choose the cheapest. The rate will usually depend on the length of the documents and the given deadline. If the rate is too low, clients should question the quality. However, there are actually chances to get a low rate with excellent translation quality if clients come to a perfect Indonesian translation service.
Indonesian translation either for document or legal document are basically common task. However, both texts require perfections. Therefore, clients need to pick the best service in order to obtain translation results that are both correct and reliable. In conclusion, we have to choose native translator that can provide better results. Besides, we need to pick the experienced translators that have mastered the technical fields related to the documents. Also, we have to select translator service that works in team. And finally, we have to pick the one with the best rates for excellent qualities.
https://indonesianlanguagetranslator.com/wp-content/uploads/2018/11/Indonesian-translation.jpg
500
900
admin
http://indonesianlanguagetranslator.com/wp-content/uploads/2018/10/indonesianlanguagetranslator_beehappy.png
admin
2014-12-29 18:45:24
2018-11-19 06:56:26
Indonesian Translation - Selecting Translators for Business